Commercial Elevator Services
from Motion Elevator Corporation
For nearly 10 years, Motion Elevator Corporation has been a respected elevator company with a team that's knowledgeable, attentive, and trustworthy in all services. We do commercial elevator, wheelchair lift, and dumbwaiter installation as well as modernization, general servicing/servicing contracts, and emergency assistance. In every project, we are happy to work with property managers and other such representatives to create the least disturbance possible while getting the job done with our high standards.
We offer elevator, wheelchair lift, and dumbwaiter installations for colleges, hospitals, condominiums, apartment complexes, office spaces, and more, along with personalization options that allow for lifts that you'll be proud to use.
To learn more about commercial elevator services for your business or property, speak to a Motion Elevator Corporation representative at 855-600-1206, info@motionelevatorcorporation.com, or through our contact form below.
Commercial Elevator
Maintenance & Repair
Beyond the typical servicing our products require, we're cognizant of the rules and regulations commercial elevators and wheelchair lifts must follow. Motion Elevator Corporation offers service contracts that can be tailored to the unique needs of our commercial clients. We also work closely with property managers to conduct maintenance and repair on schedules that make sense for you.
Commercial Elevator
Installation
Elevators are the ultimate in convenience for tenants, employees, and customers. Motion Elevator Corporation's elevators are powered by smooth, quiet hydraulics that will stand the test of time and bring a feeling of stability for all users – especially those will disabilities which require mobility assistance. Installing an elevator will also add value to your property that you will greatly appreciate if/when it comes time to sell.
Commercial Elevator
Modernization
Modernization impacts and improves several aspects of your elevator such as safety, energy-efficiency, style, and performance. We'll make your elevator run more smoothly with new parts as well as updating it to fit current state requirements for safety. And because we can do both functional and cosmetic adjustments, you can get everything taken care of during one modernization project.
Additional Commercial Elevator Services
from Motion Elevator Corporation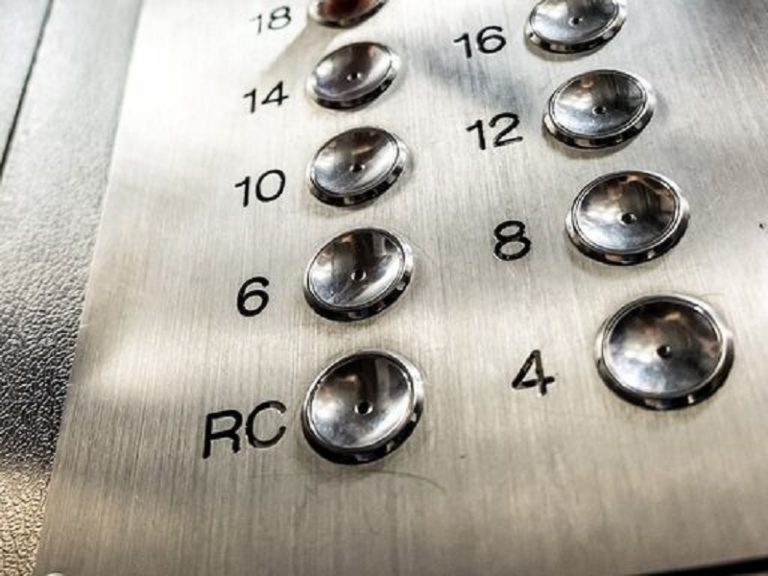 Commercial Elevator Emergency Assistance
No business-owner wants their residents/customers and employees to be delayed by an elevator or lift breakdown. In the unlikely event that one of our installations does develop a fault, you can count on Motion Elevator Corporation for 24/7 emergency help. When you call, we'll be there with full support from our licensed, certified technicians, who will find the problem and fix it as efficiently as possible.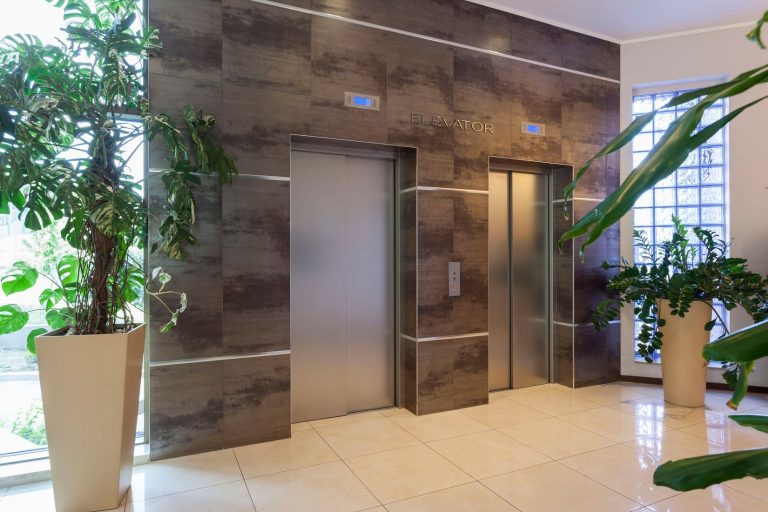 Commercial Elevator Inspection & Certification Services
Beyond general servicing, Motion Elevator Corporation also handles commercial certification services as well as the important annual state inspection. In fact, we'll contact the state inspector for you to make your job even easier, meaning less paperwork and planning for you!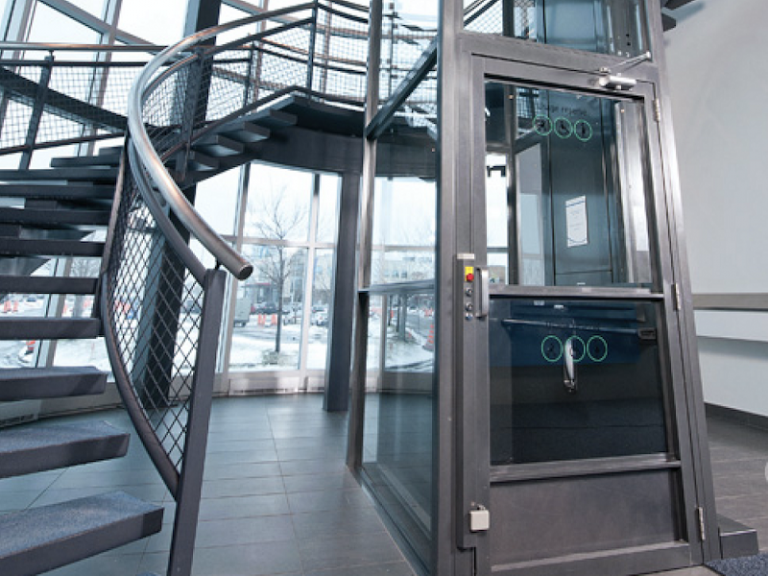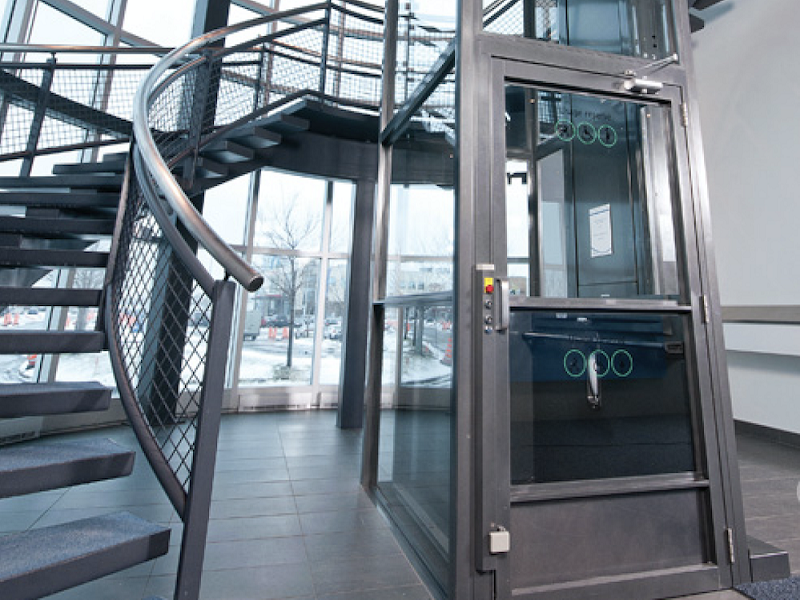 Commercial Wheelchair Lift Installation
Business-owners know that having a wheelchair-friendly space isn't just considerate, it's legally required. A vertical platform lift is an open method of transport that makes sense for areas in which a ramp or elevator may not work. Lifts installed by Motion Elevator Corporation are comfortable and straightforward to operate, so your users will enjoy a quiet ride. Additionally, our wheelchair lifts are customizable like our elevators, so with either option you can enjoy something that fits your building's particular look and feel.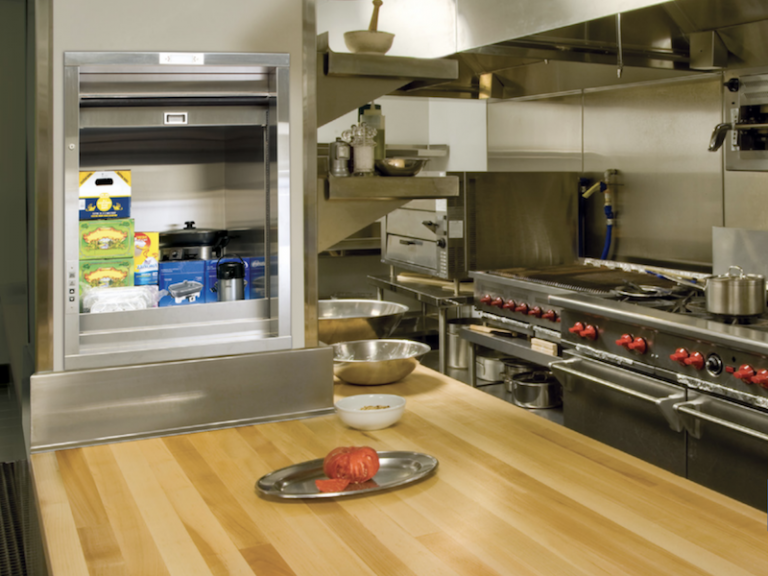 Commercial Dumbwaiter Installation
Commercial dumbwaiters from Motion Elevator Corporation easily carry heavy and small loads alike across multiple floors, saving your employees time and trouble when shifting items such as medical supplies, firewood, laundry, food, documents, or anything else you may require. Commercial dumbwaiters are especially valuable for establishments such as restaurants and hospitals, though they can be useful for businesses of all types.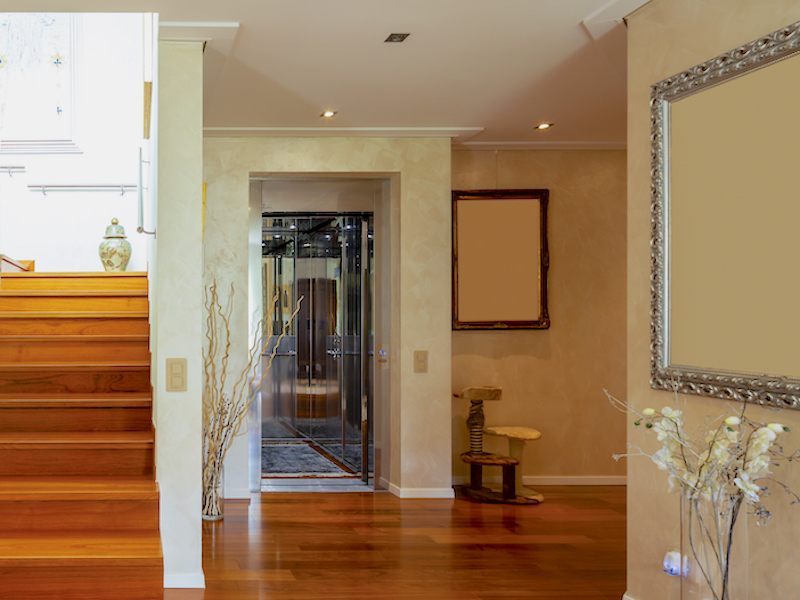 Motion Elevator Corporation does residential elevator, wheelchair lift, and dumbwaiter installation as well as modernization and servicing. If you're considering one of these options for your personal home, we can help. For more information please view our full residential services page by clicking here.
Business Owners and Property Managers
Rely on Motion Elevator for Quality and Transparency
Motion Elevator Corporation is transparent in our process, fair in our pricing, and reliable in our work. We've been proud to form strong relationships with our customers and are dedicated to great service for each and every client.

Contact us now to schedule a job or to ask any questions you may have. We're available by phone at 855-600-1206, email at info@motionelevatorcorporation.com, or through the contact form below.
Request a callback from Motion Elevator Corporation
If you have any questions regarding Motion Elevator Corporation's commercial elevator services, want to learn about the complete range of services we offer, or wish to arrange for a full consultation, just submit the callback form and a team member will respond promptly.

MOTION ELEVATOR CORPORATION