Residential Elevator Services
from Motion Elevator Corporation
If mobility, accessibility and ease of movement in your home has become a challenge, talk to the experts at Motion Elevator Corporation. We can discuss different mobility solutions for your home like residential elevator installation or wheelchair lift installation to help you easily move between floors. We also offer residential dumbwaiter installation to help residentials move heavy loads, and we can help you restore the vintage glory of an old home elevator. Motion Elevator Corporation offers services to suit your unique needs, your home and your budget. With our trusted manufacturers and vendors, reliable staff, and top-quality products, we're the best elevator services provider serving Boston and beyond.

To speak to a member of our team call 855-600-1206,
email INFO@motionelevATORCORPORATION.com, or contact us through the form below
Residential Elevator
Maintenance & Repair
Just as you need a trustworthy team to install your elevator, you also want a reliable company to service it when necessary. Motion Elevator Corporation does elevator maintenance carefully and often, ensuring you can count on not only an enjoyable ride but a safe one. Our technicians are licensed, certified, knowledgeable, and experienced, applying great attention to detail and forethought to each job. Your safety is immensely important to us and you can always count on Motion Elevator to put you and your family first in absolutely everything that we do.
Residential Elevator
Installation
Elevator installation can completely change your life, saving you the pain of stairs, easing the burden of heavy loads, making home wheelchair use possible, or simply giving you an easy, fast mode of travel between floors. Elevators don't just serve a functional purpose, they improve the value of your home and become an attractive asset to guests and potential home buyers down the road. You can also personalize your elevator to create a look that suits your taste. If you prefer a rustic wood look, clean glass, vintage paneling, or another option, we've got you covered.
Residential Wheelchair
Lift Installation
If you've been dealing with the frustrating limitation of stairs that make your current property impossible to live in comfortably, or you feel you can't purchase a space you love because it isn't wheelchair-friendly, vertical platform lifts can offer you mobility in your own home once again. A wheelchair lift is a compact, open-topped method of movement that can be operated by those in wheelchairs, scooters, and other forms of mobility vehicles. Like our elevators, a Motion Elevator Corporation wheelchair lift can also be customized to match your home's décor and style perfectly.
Additional Residential Elevator Services
from Motion Elevator Corporation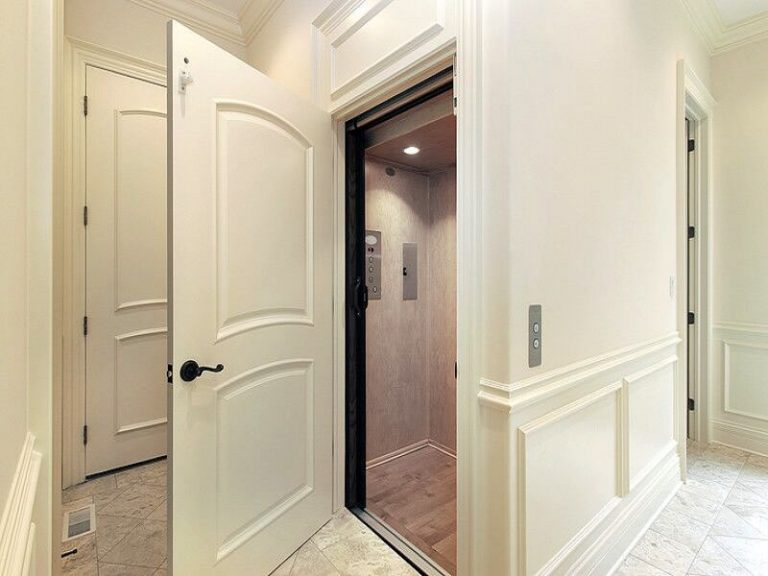 Residential Elevator Modernization
During modernization, Motion Elevator Corporation will update a variety of elevator elements so your system looks and feels like new with a smoother ride, greater energy-efficiency, and potentially a new finish as well. We'll work quickly so you can resume using your elevator without delay. Or, if your system was in serious disrepair, our team will carefully evaluate the damage and then work to bring everything back to working order.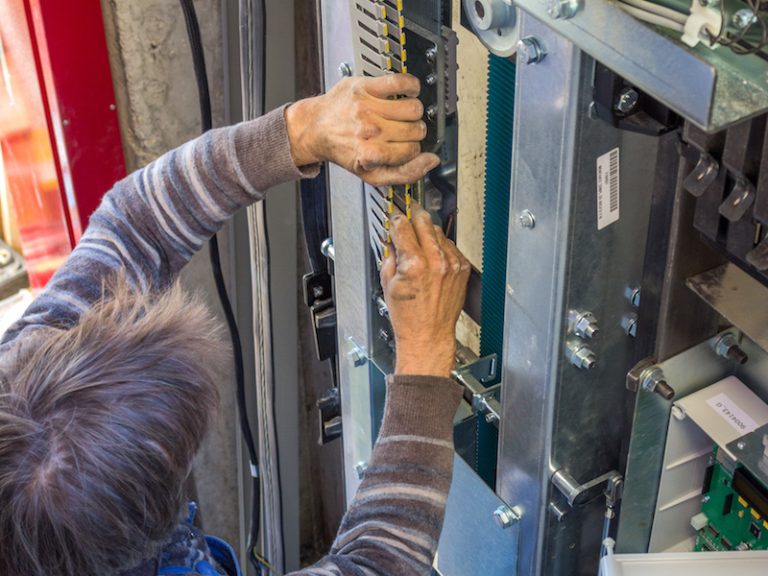 Residential Elevator Emergency Assistance
While our installations are highly reliable, it is possible that emergency assistance may be needed in the unexpected event of a breakdown. If you or a friend or family member get stuck on your elevator or lift and require help from Motion Elevator Corporation at any time, day or night, we'll be there for you as soon as possible with just one phone call to 855-600-1206.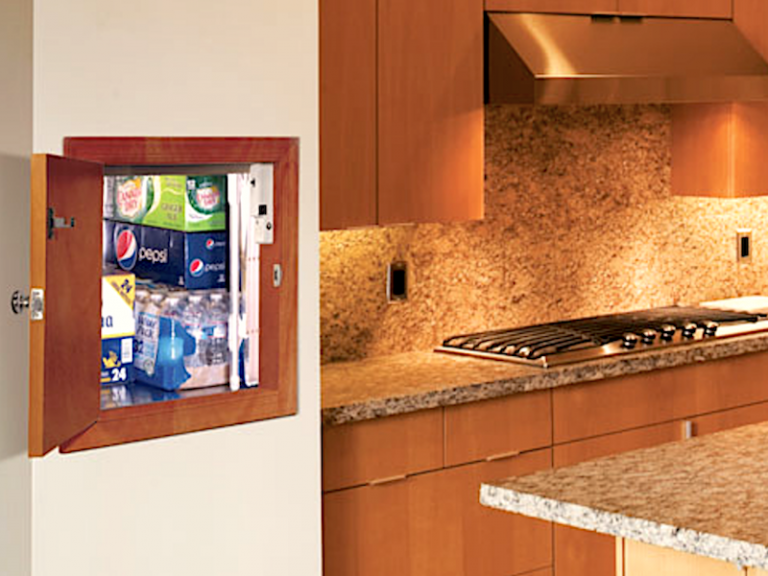 Residential Dumbwaiter Installation
In the past, dumbwaiters in the home were often used to transport food from a kitchen staffed by servants to the family dining room upstairs. While they may still be used to move food and drink, dumbwaiters today serve a wide range of functions that anyone can appreciate. They are particularly helpful for seniors needing a simple, no-hassle method of bringing laundry, firewood, and other weighty loads from one floor to another.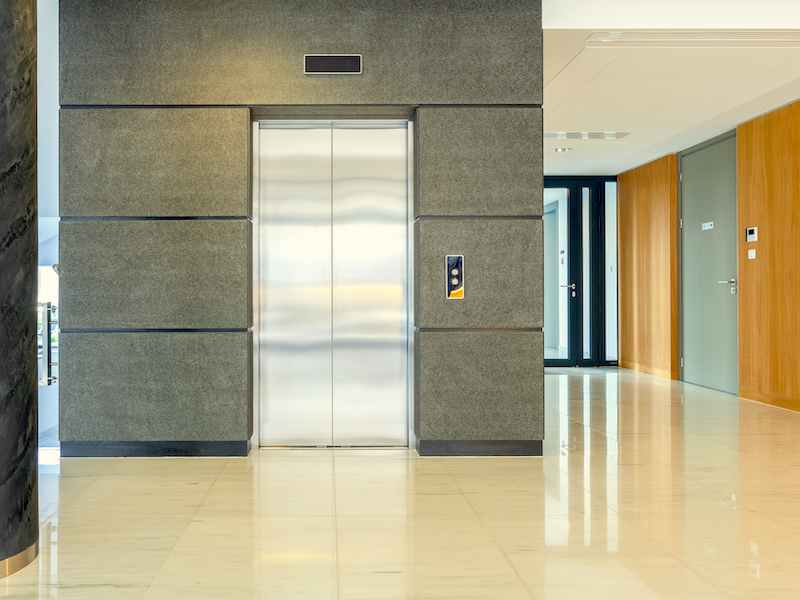 Motion Elevator Corporations 's highly-skilled expert technicians are able to offer services for commercial properties as well as homes. Our team can work with property manages, business-owners, tenants, and state inspectors to provide the ultimate in customer assistance with installation, modernization, and servicing contracts. If you'd like to learn more about how we can help your business, view our full commercial services page by clicking here.
Homeowners, Condo Owners & Residential Customers
Rely on Motion Elevator for Quality and Transparency
Motion Elevator Corporation is dedicated to serving our residential clients in everything we do - we understand how much of a difference our products and services can make when the work is done properly. In our nearly a decade in the business, we've known the value of transparency and honesty, which is why we keep you updated during the whole process. And when it comes to price, Motion Elevator Corporation never overcharges.

If you'd like to contact us, give us a call at 855-600-1206, send us an email at info@motionelevatorcorporation.com, or fill out and submit the form below. We're looking forward to speaking to you!
Request a callback from Motion Elevator Corporation
Motion Elevator Corporation offers a number of valuable residential elevator services that could be just what you and your family are looking for. For more information on what we do, fill out our callback form and a representative will respond as soon as possible!

MOTION ELEVATOR CORPORATION